Here in Indiana, this weekend is, historically, a pivotal, pinnacle moment for our summer: it's Race Weekend.  For anyone who lives outside of the orbit of Indianapolis, let me explain: in a normal world, this would be the weekend of the great Indianapolis 500.
To offer a touch of perspective for those of you who marvel at the idea of people actually gathering to watch (or listen to, if you're in the black-out zone) cars whizzing around a track, Race Weekend is akin to the Boston Marathon, the Kentucky Derby, or (at the risk of another Indiana analogy), Notre Dame playing USC.
Yet, like so many other plans, parties, sporting events, and conferences, our Indy Race Weekend is not happening.  Or, at least, not yet.  It's postponed until August when, maybe, it will take place.  Maybe.
I suppose there are vestiges of "hope" about the situation, if you're one of
those people who likes being optimistic.  People in my neighborhood still have their "race-day" checkered flags up, and die-hards can tune in to a T.V. special, "Back Home Again," airing during the time the Race would normally take place.  Some families are even planning their annual gatherings—with appropriate attempts at social distancing in place.
But none of this is "right," and we all know this.  So much uncertainty. So many "layers," literally, of feet, breath, or masks away from those people and places we love.  So many maybe's, and so many more no's.
Race Day aside, what have you had to say no to?  I've said no to travel and to family, to dentist's offices and children's programs.  These things are all so hard to reject.  But I'm a minister, too—and, most recently, I had to say no to my ministry of church music.
At the parish where I work, I'm blessed to be one of several accompanists who serve a robust music program coordinated by a talented music director who is (paid) on staff.  Last week, I got a call from my director, checking in on my schedule as Indiana and our Archdiocese negotiate their "reopening" phases.  I was scheduled to play for that pivotal, pinnacle end of the Easter season: Pentecost weekend.  I love Pentecost—it's a powerful moment in the Church's year, with music that sings the Song of the Spirit.
But, with much regret, I asked to be taken off the schedule.  Not only for that weekend, but for the whole summer.  For reasons of young children, hopes of bringing them to see grandparents, and "pre-existing health conditions" in our family, I don't feel comfortable sitting at the piano (or the organ) bench.  And, unlike so, so many other people, I have another full-time job.  I have the privilege of being able to say "no."
What have you had to say "no" to?  Perhaps more challenging, do you even have the privilege of saying "no"?  Like me, do you desire to serve the Church in a time of need?  But, unlike me, are you brave enough to do so even if you are afraid of the consequences?
And, so, here we are—Race Day will come and go with nary a soul at the track.  Pentecost Sunday, too, will rush by as I watch, or listen (if my eyes are captured by a toddler who wants me to watch her twirling), to the Song of the Spirit from my living room.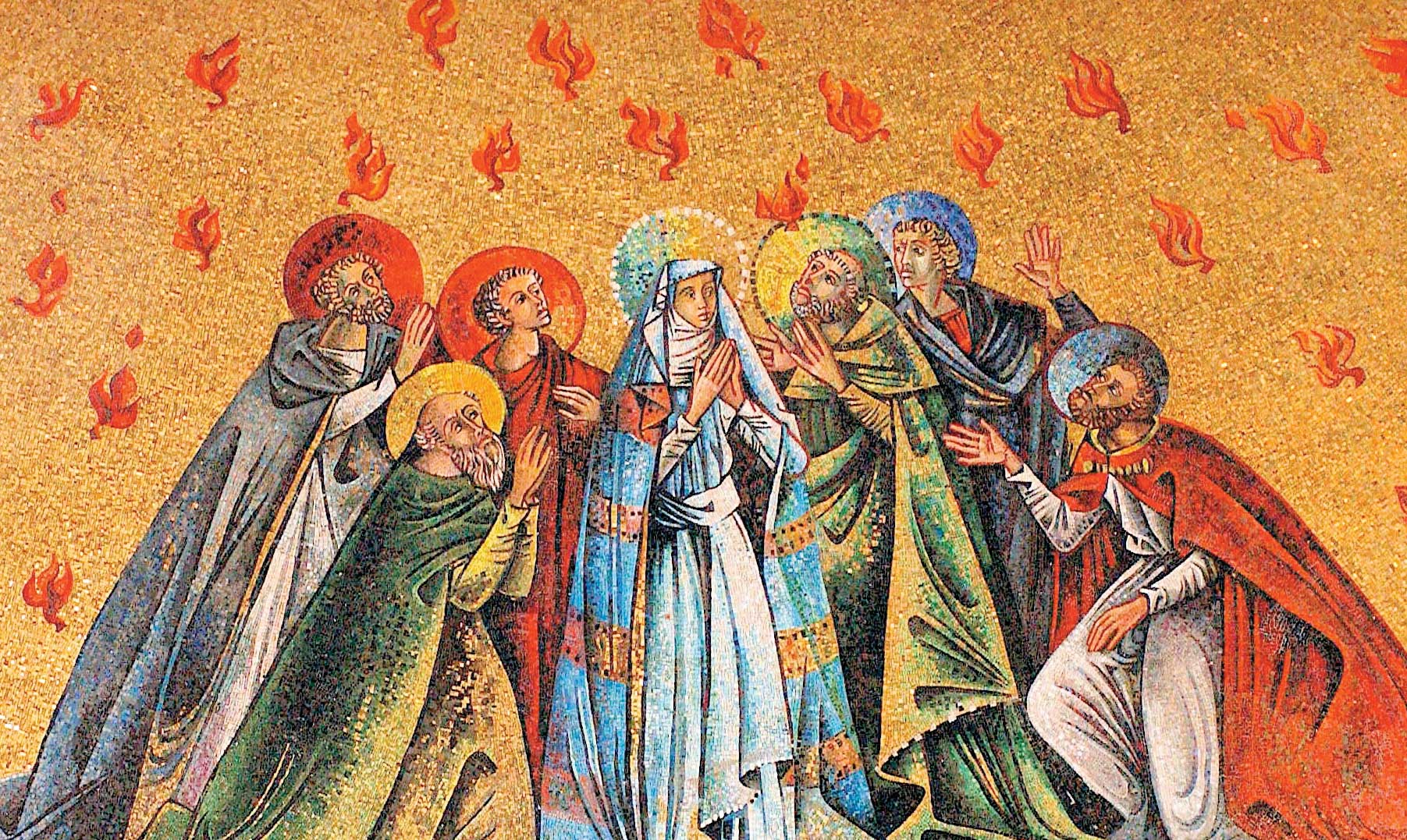 I suppose I need to be "optimistic" and remember that there will, eventually, be a light at the end of the tunnel.  In this mean time, though, it's a deafening silence—not a rushing wind or even the draft off a race car—that reminds us that we are still in the midst of the "not yet."